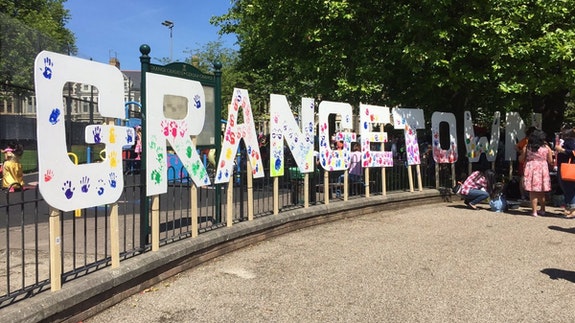 ALPHA members presented at Cardiff University's event, which connects Grangetown locals with mentors, experts and opportunities. DECIPHer's Engagement Officer Peter Gee reported back
Before lockdown, ALPHA had grand plans of meeting other youth groups and organisations throughout Wales with the aim of increasing the diversity and geographical reach of our members. We had a number of meetings lined up with different youth groups and organisations, including YMCA Swansea Young Carers, Neath Port Talbot Young Ambassadors and the Grangetown Community Gateway Youth Forum. But COVID-19 had other ideas…
During lockdown, we kept in touch with all of these youth groups and were lucky enough to get invited to present at Cardiff University's Grangetown Community Gateways Career and Role Model week, which ran from 29th June to 3rd July. The Community Gateway project aims to help make Grangetown an even better place to live and work by brokering university and community partnerships. This week is an opportunity for the university to offer career and course advice to Grangetown residents of all ages.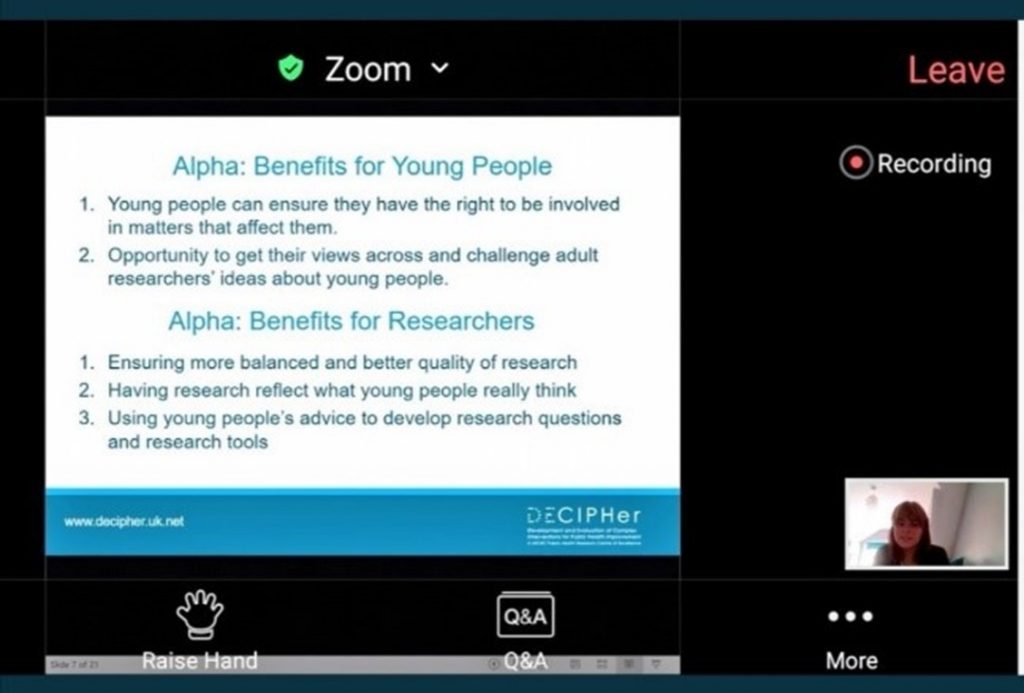 Myself and two ALPHA members, Charlotte and Elina, headlined Career Day on Wednesday 1st July, talking to local residents about ALPHA and how we advise researchers by discussing and debating their views on public health topics and research studies. This was an opportunity to showcase the great work of ALPHA and DECIPHer and to show the opportunities available.
We talked about how ALPHA started and how influential it is at shaping research studies, including how it has helped with developing aspects of the SHRN survey, revising an animation video for the Jack Trial and establishing a national youth advisory group for the TRIUMPH network. We also ran a few interactive tasks with the attendees that helped explain how important it is to ask young people for their opinions and involve them in research that has a direct impact on them.
Involving Charlotte and Elina made our presentation more relatable for the other young people; who better to explain why they got involved and the benefits of being a member? Both were brilliant; they spoke about how ALPHA has helped them develop as people and the studies they've shaped as members. They also discussed opportunities such as working with Welsh Education Minister Kirsty Williams, Welsh Children's Commissioner Sally Holland, and other youth groups from around the UK.
Thanks again to Ali and the team from Grangetown Community Gateway for an excellent day (insert joke about it being a virtual success here…).
Find out more about ALPHA, and how to become a member, here.