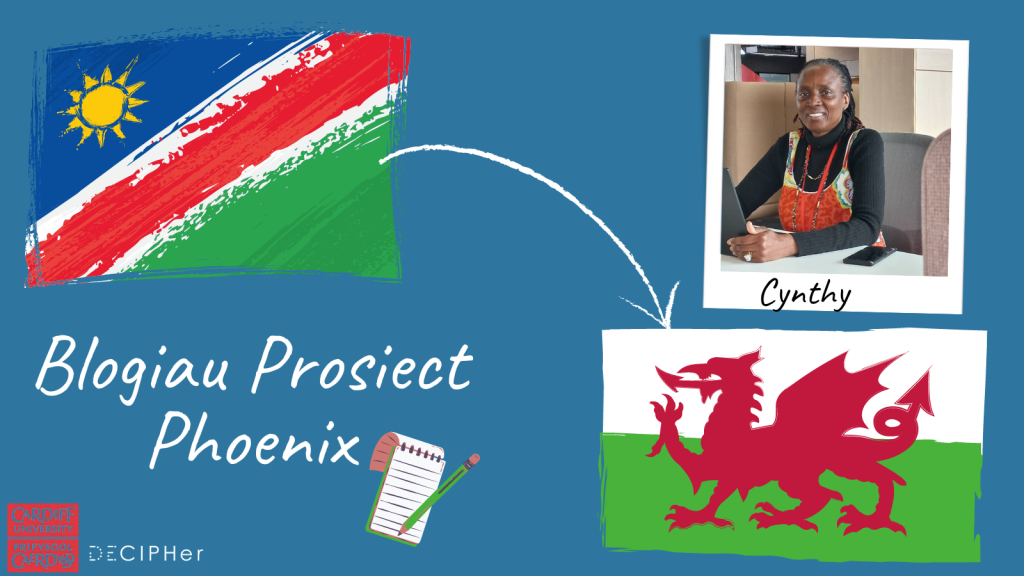 DECIPHer is currently hosing six mid-career Namibian professionals, in a scheme arranged by the Phoenix Project. The Fellows are spending three months collaborating with our researchers o study how girls' education can lead to female empowerment. In the second of our series of blogs we ask Cynthy K. Haihambo on her impressions so far.
Tell us about your work in Namibia
I am a Senior Lecturer in the Department of Applied Educational Sciences at the University of Namibia School of Education. I am a teacher-educator, mostly teaching modules in Educational Psychology and Inclusive Education to teacher-education students. These include Inclusive Education 1 and 2; Guidance and Counselling 1, Life Skills, Comprehensive Sexuality Education, Gender and Disability Studies, HIV and AIDS among others.
Why did you want to get involved with the Commonwealth Professional Fellowship scheme?
The Commonwealth is a renowned organization that unlocks people's potential and enables them to achieve their goals. When I saw that this year's Commonwealth Scholarship theme is Girls' Education, I decided to claim it! I applied because I have been involved in various programmes related to girls' education in Namibia. We have made strides regarding the expansion of access of education to girls. However, where I work in higher education, girls with disabilities and those from indigenous, ethnic minority communities do not filter through to higher education as would be expected, despite the investment into their education. It could be that they face more barriers than others in education. I want to know what these barriers are and how they could be minimized to ensure equality and equity. I realised that the Commonwealth Fellowship could unlock ideas on how to address this problem. I was fortunate to receive this prestigious award and I am already experiencing, as an enabler, that it can help me find some solutions.
My aim is to develop a girls' education programme that will facilitate access, retention and quality education for girls with disabilities and those from minority ethnic groups in Namibia.'
How have you found it here so far?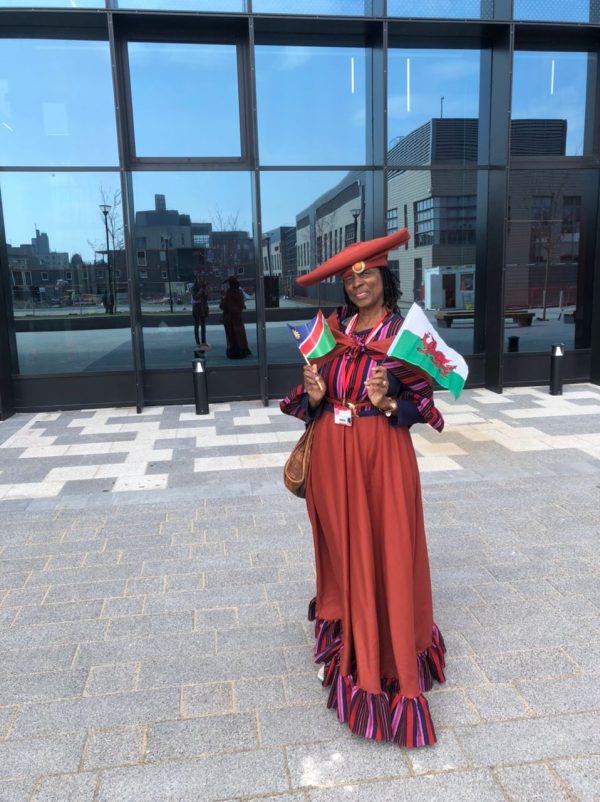 Within the one month that we have been here at the Spark Building and specifically with DECIPHer as our host organization, I have can only speak of pleasant, enriching and mind-blowing experiences. There is something special about DECIPHer: people are friendly and willing to share ideas. You don't have to ask for help; help is offered even before you ask. I am immersed in the resources we have at our disposal; not to mention the highly qualified and spontaneous mentors. Our programme is rich and insightful. We have seminars and presentations from the best of the best and that's what I love about being here. And of course, I love the rain, the beautiful sights of the city, the parks and lakes and the friendliness and hospitality of the Welsh people!
What are your goals while you are here?
My aim is to develop a girls' education programme that will facilitate access, retention and quality education for girls with disabilities and those from minority ethnic groups in Namibia. I am also studying teacher-education and how it can be used as a tool for Education for All.
Have there been any experiences so far that stand out to you?
The environment is very conducive both for learning and socialisation. The friendliness of the people make life effortless. The academic experiences are rich and helping me achieve the goals for my envisaged Commonwealth project.
I have been walking like never before in my life and I like it! I intend to continue doing so when back home.
What are you most looking forward to learning about while you are here in Cardiff?
I want to understand the history of Wales. The City Tour on the bus was such an eye-opener. And I learn more every day. Staff members invite us to their homes and take us to places where we get into contact with diverse people. This helps in understanding the people and their culture.