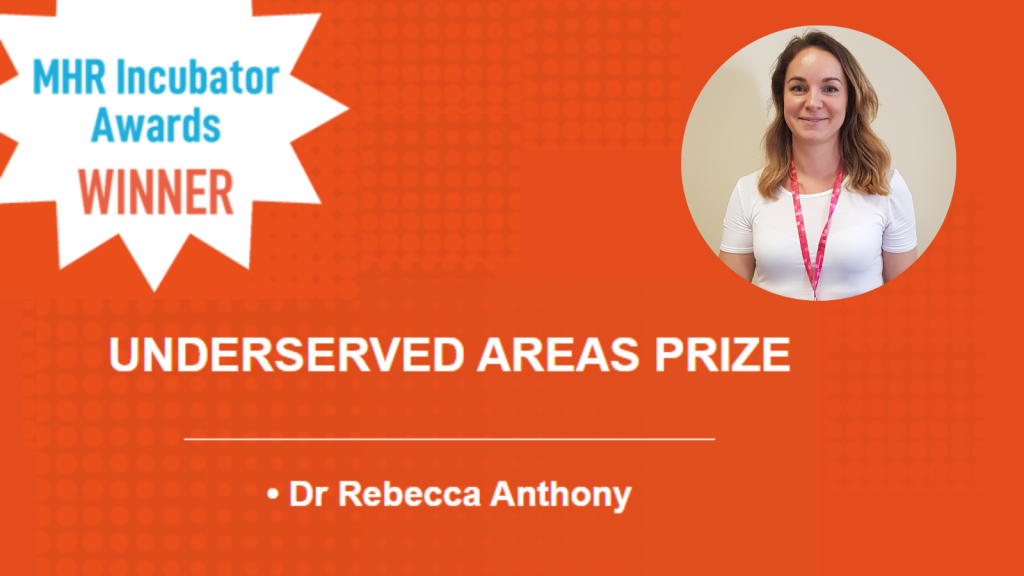 Dr Anthony was awarded for her vital work examining mental health problems among children in adoptive families.
Judges at Mental Health Research Incubator awarded seven researchers whose projects represent some of the most exciting new developments in mental health research today, as well as eight runners up. Dr Anthony, who works in partnership with DECIPHer and the Wolfson Centre for Young People's Mental Health, was the winner in the category Building Research in Underserved Areas. Her work was based on findings of the Wales Adoption Cohort Study, led by Professor Katherine Shelton, and DECIPHer and SHRN research on the mental health of children in care.
Dr Anthony's research has focused on the prevalence of mental health issues among children adopted from care, as well as their adoptive parents. She has examined the contribution of adverse childhood experiences to later mental health issues and how specific patterns of adversity are associated with post-traumatic stress symptoms. Her research has been featured in two NIHR evidence reviews, Adopted Children May Develop Specific Types of Post-Traumatic Stress and Adverse childhood experiences: what support do young people need?
According to Mental Health Research Incubator, 'Rebecca's research with adopted children and their families is crucial for ensuring evidence-based mental health interventions get to those who need them.' They added: 'Judges recognised Rebecca's extraordinary commitment to her work. Thanks to her ongoing efforts, the needs of adoptive families have been highlighted in government settings, at local practitioner level, and in international conferences.
Dr Anthony says "I am absolutely thrilled to receive this award. The standard of research in mental health is very high, so I really feel very honoured to be in such great company. This award shows the importance of continuing research with children who have experienced care. I hope that in the next decade research will move towards evaluating interventions to support adopted children from the beginning of their adoptive journey into adulthood.'
More on Dr Anthony's work can be found here: bit.ly/3RdND1L.