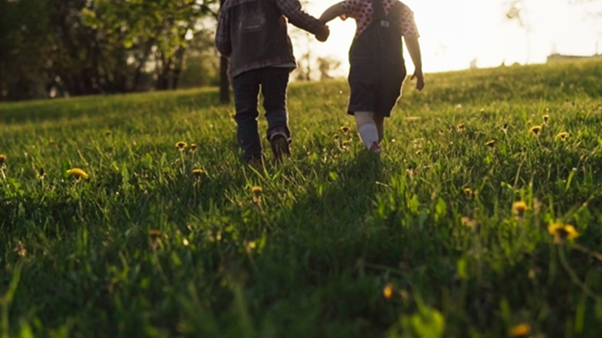 Better mental health support for children and young people in care will be even more important following the Covid-19 crisis, say researchers
Dr Rhiannon Evans of Cardiff University is leading a new study, CHIMES (Care-experienced cHildren and young people's Interventions to improve Mental health and wEllbeing outcomes), funded by the National Institute for Health Research (NIHR), which is examining how the well-being of children in the care system could be improved. Previous research in this area has shown children and young people in care are four times more likely to have mental health problems and five times more likely to have attempted suicide.
Dr Evans, based at the Centre for Development, Evaluation, Complexity and Implementation in Public Health Improvement (DECIPHer), said: "Children and young people in care are among the most vulnerable in our society, yet the support available to them is often lacking. Covid-19 has introduced even more uncertainty, with concerns that local authorities will be forced to reduce some statutory provisions while trying to maintain safety and standards.
These recent events underline the need for questions about how we can safeguard the mental health and wellbeing of children and young people in care, as well as prevent self-harm and suicide

Dr Rhiannon Evans, Senior Lecturer
The study, in conjunction with academics at the University of Exeter and the University of Bangor, will draw together existing international evidence to assess which initiatives used elsewhere could be adopted in the UK. The types of interventions that might be considered include the development of children's social and emotional skills, training for foster carers, or development of a trauma-informed approach among social work teams.
The team is also working closely with young people and carers in the UK to identify what they think will work best in their communities.
Maria Boffey, of the Fostering Network, which is collaborating on the study, said: "The Fostering Network has long called for a greater focus and investment in the mental health and well-being of children and young people in care. The quality of, and access to, the appropriate mental health support is something that our foster carer members frequently tell us is inconsistent or unavailable.
"We therefore very much welcome this research looking at the best mental health and wellbeing interventions, and especially the focus on ensuring that the views and experiences of care experienced young people and foster carers will be at the centre of the research."
Dr Evans added: "The wider impact of the response to Covid-19 on children and young people's mental health remains to be seen. A greater understanding of how we can help those in care after this extraordinary period can only be achieved through robust research."
The CHIMES study will conclude in 2022.
This research was funded by the National Institute for Health Research (NIHR) (NIHR129113) using UK aid from the UK Government to support global health research. The views expressed in this publication are those of the author(s) and not necessarily those of the NIHR or the UK Department of Health and Social Care.
This article was originally published by Cardiff University.