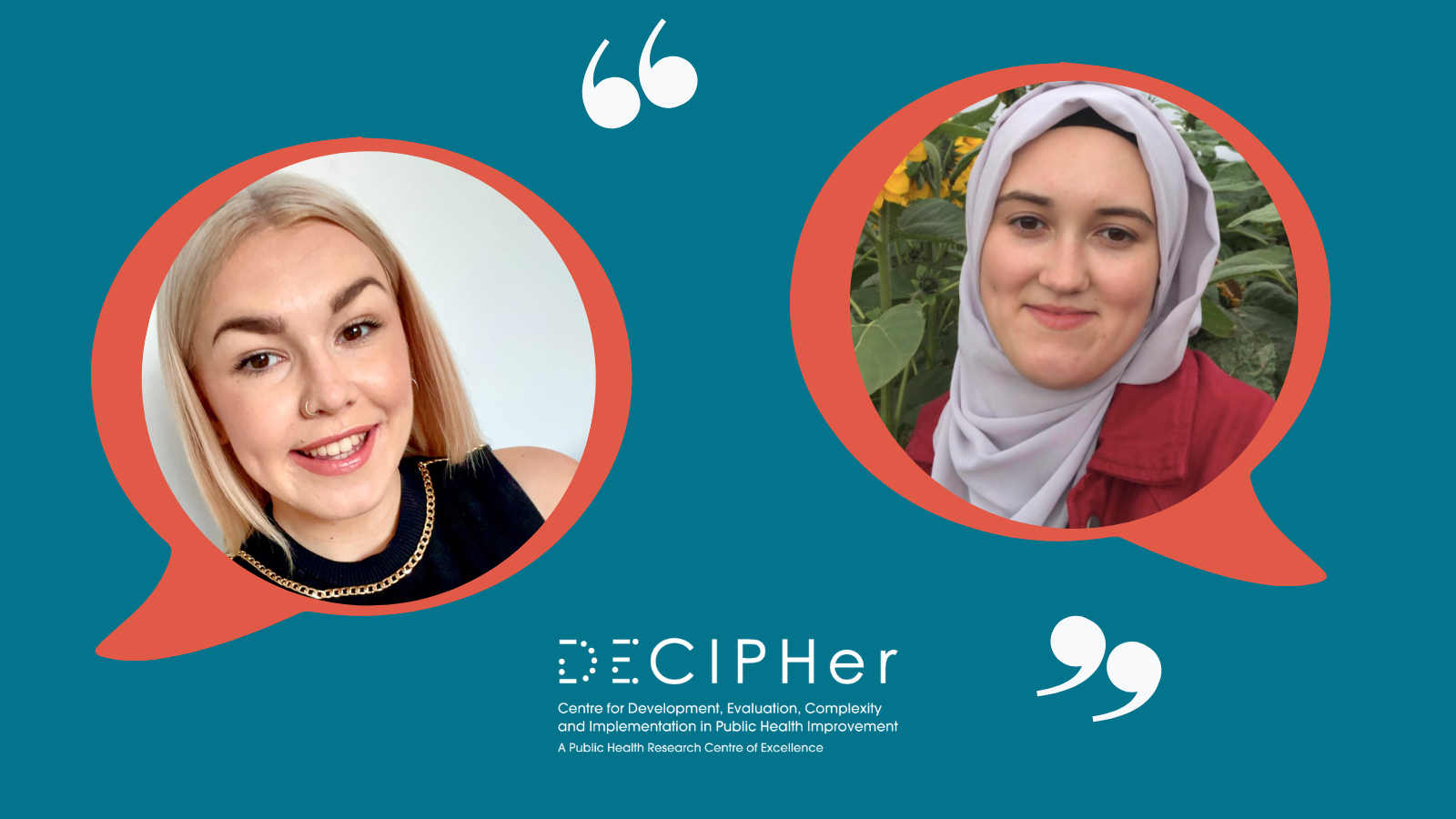 DECIPHer (Centre for Development, Evaluation, Complexity and Implementation in Public Health Improvement) has run ALPHA (Advice Leading to Public Health Advancement), a research advisory group made up of young people between the ages of 14 and 25 in Wales, since 2010. It brings young people together to discuss, debate and share opinions on public health topics, which informs and supports the development of current and new research undertaken by DECIPHer.
Sophie Jones and Safia Ouerghi both participated in ALPHA before progressing to roles within DECIPHer, in 2019 and 2021 respectively. Sophie is now the Senior Public Involvement Officer while Safia took up a Research Assistant role only a few months ago. We spoke to them both to learn more about ALPHA and the experiences it gave them, as well as the nature of their current roles, the importance of DECIPHer's research and their own future research ambitions.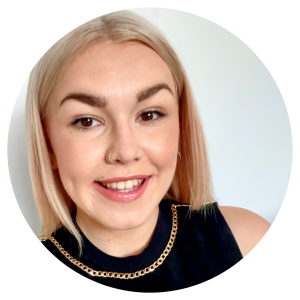 Hailing from Blackwood, Sophie is a degree qualified Youth and Community Worker who has recently completed her PGCE PCET at Cardiff Metropolitan University and is currently undertaking an MSc in Applied Public Health. She joined ALPHA at the age of 14, not knowing how the experience would inspire and shape her future career.
"When I joined ALPHA at 14, I wasn't really sure what it was or what I'd get from it. But I gained so much. I may be biased but ALPHA is such an amazing group and it's so unique. I developed professionally and personally from being involved.
"Firstly, it gave me a whole new friendship group and I made friends for life. I was able to meet others from across the South Wales region and hear their perspectives on research which were often different to mine, which were informed by growing up in a small town in the valleys. The broadening of my network and the interpersonal and life skills I built up over time have been invaluable. When I first started ALPHA, I'd never travelled to Cardiff without my mum, I had very low confidence and was very shy. Which absolutely isn't the case anymore!
"Alongside the personal, ALPHA unintentionally gave me a career. After school, I went to college but left very early on. For a few months, I was a NEET (not in Education, Employment or Training) but I was still attending ALPHA sessions. It was at this time that I applied for my Youth and Community work degree. While I didn't meet the minimum qualifications for entry, I was offered an interview and spoke about my ALPHA experience and involvement in young people's public health research. I was made an unconditional offer. This was the beginning of my interest in research and collaborative ways of working, and my degree, PGCE, master's studies and job all involve young people, community, and public health.
"I left ALPHA and became an employee of DECIPHer in January 2019, as the sessional youth worker for ALPHA. I was super excited to link my experience and skills and shape the future of the group. This September, I became the Senior Public Involvement Officer, leaving the youth work sector behind but pursuing an exciting change in direction to bring my youth work and public health knowledge together. My role now is to ensure the voices of the public and young people are heard within research at DECIPHer. Ensuring all public involvement is diverse and inclusive. It's an exciting role and it allows me to work with inspiring people and learn about great work and research involving young people and communities.
"DECIPHer is a well-established and respected research centre, leading best practice. It's a privilege to work with such dedicated colleagues and I'm forever learning from our researchers. While I'm new in post and have just begun my master's studies, I know that I'd like to pursue a career in research in the future – focusing on young people, youth work and public health. With so many inspiring people around me in DECIPHer, I'm learning from the best every day."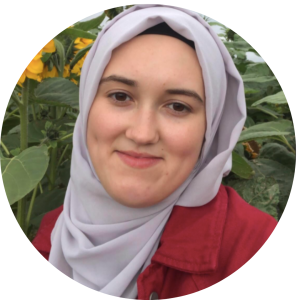 A 2021 graduate in Psychology, Safia was introduced to ALPHA and DECIPHer through a third-year professional placement. Now, she's taking the first step in her research career and following her passion for public health improvement.
"In the final year of my undergraduate degree – here at Cardiff University's School of Psychology – I completed various placements, organised by GoWales. I was given the opportunity to do a three-month support role placement (in 2020) with ALPHA, which involved helping to facilitate and design the ALPHA sessions under the supervision of a Senior Youth Public Involvement Officer.
"ALPHA allows young people to have a say in interventions and strategies that are intended to support them and their wellbeing, directly informing and improving research design. After my placement ended, I was eager to join ALPHA as member because I witnessed first-hand the importance of public involvement within research.
"Participating in ALPHA also helped me develop many skills, not least analytical skills through the evaluation of research methodologies. From being involved as a member and from having a support role with ALPHA, I came to understand my passion for public health research.
"I've since joined DECIPHer as a Research Assistant, developing and implementing data collection for the School Health Research Network (SHRN). Currently, I'm involved in a project that aims to expand the established secondary-based School Health Research Network into primary schools across Wales. We're at the stage of evaluating feasibility, tackling the issues that present themselves, and piloting survey methods and their suitability for younger children. It's an exciting project to be part of and one which aligns with my interests.
"DECIPHer's work is so important as it involves communicating directly with targeted populations to improve and tackle health issues and inequalities. Taking account of a range of issues when approaching the research, rather than separating them out, allows us to see how they influence each other and develop a better understanding of correlations between them, leading to tailored interventions.
"This is an exciting first role in research for me and I'm keen to develop further, potentially undertaking a master's degree and a PhD in the future. I'm passionate about public health research and how we can translate that research into tangible health improvements for people and populations around the world."
This article was written by Rhys Phillips and first published by Cardiff University College of Arts, Humanities and Social Sciences .