Rachel Brown is a DECIPHer Research Associate. Her paper 'Contrasting Staff and Student Views on Alcohol Education Provision in a UK University' was recently published in the journal Drugs: Education, Prevention and Policy. Here, she reflects on her research.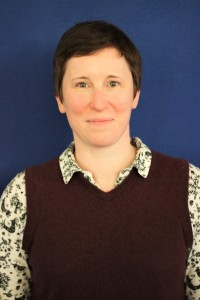 Alcohol education aims to teach people the risks of drinking to excess and is an approach commonly adopted in UK universities, due to evidence of continued high-risk drinking among large numbers of students. However, there is limited evidence to suggest that educational approaches are effective with student cohorts. This qualitative research explored the development and delivery of such alcohol activities at one UK university by looking at who was involved in development, why key decisions were made and how messages were interpreted by students. Interviews were carried out with non-academic staff, meaning those in a range of departments with supporting roles, such as Residences and Student Support. First-year students living in university accommodation were also interviewed to find out about their experience of the recent transition, the role of alcohol in early student life and their views of educational messages on campus.
Alcohol is frequently described by both students and staff as a rite of passage for new arrivals"
The data showed that alcohol is widely accepted as a normal part of UK university life, frequently described by both students and staff as a rite of passage for new arrivals. Despite this acceptance, there is a widely-held view among staff that the university has a responsibility to address student drinking as part of their duty of care. When discussing how universities should respond, it was evident that this is a source of difficulty for staff due to the adult, legal drinker status of students and the lack of capacity to enforce any kind of sanction-based methods. These factors impacted on what staff saw as appropriate, with a widespread rejection of attempts to 'control' student behaviour and, instead, the view that educational approaches were the most respectful option. However, despite staff approval of education as appropriate for this audience, interviews with students identified a very different perspective. Interviewees rejected these same approaches as patronising and reminiscent of school, instead favouring learning from their own experience as part of developing into an adult. This meant that educational messages promoted on campus were largely ignored or dismissed as unhelpful. This paper contributes to understanding of why educational messages on alcohol in university settings are largely ineffective by illustrating a mismatch between the views of those who create and those who receive the content. Greater involvement of students in planning of alcohol activities may be beneficial in findings way to overcome this issue.
The full article by Rachel Brown and DECIPHer Centre Director Simon Murphy, can be read here.