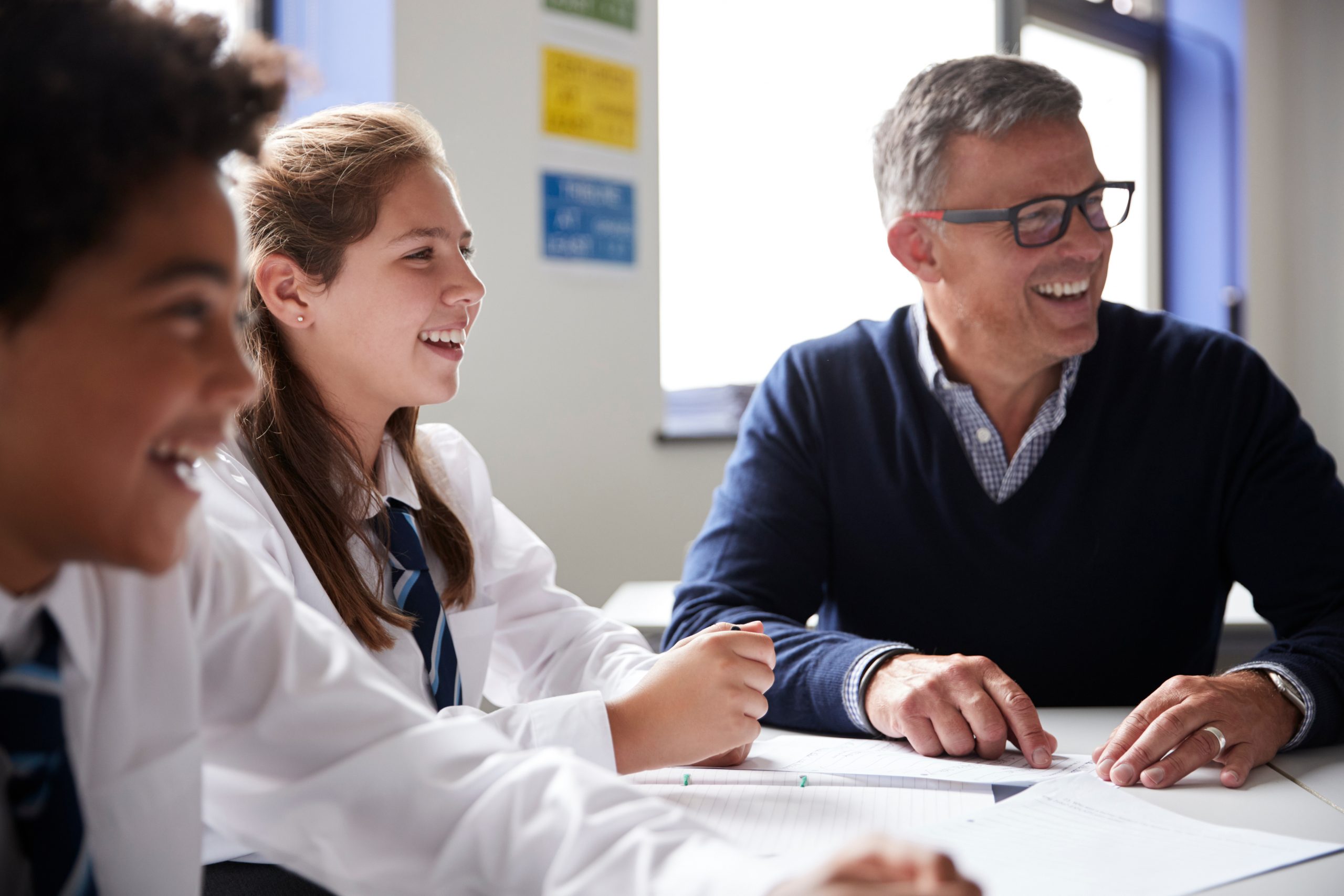 Dr Jeremy Segrott, Dr Hayley Reed and Dr Nick Page discuss their project on strengthening pupil and school relationships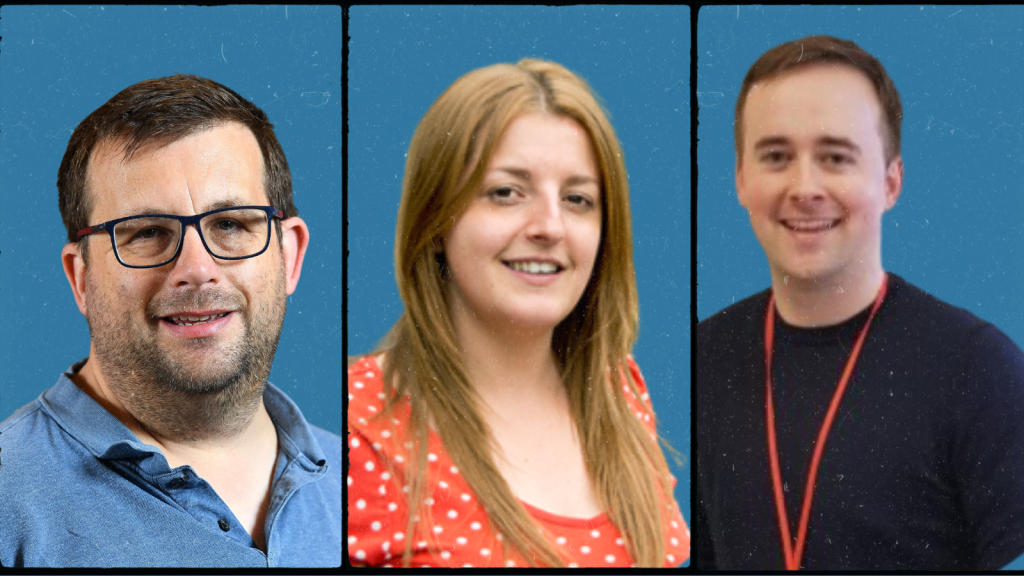 High rates of anxiety and depression in young people are a major concern. Schools play an important role in supporting young people in ways which can protect against anxiety and depression. One way in which they do this is by helping students feel connected to their school. We can think of School Connectedness as having two main aspects. First, whether students have good relationships with their peers and with school staff. The second aspect concerns the extent to which students feel included in school life.
However there are gaps in current research around which actions by schools are most likely to create feelings of school connectedness. In other words, how can schools strengthen relationships and ensure that students feel included in school life?
Our project
Funded by a Wellcome Mental Health Data Prize, our project is exploring these questions. We have analysed data collected by the School Health Research Network (SHRN). Every two years, students from across Wales are invited to complete SHRN's Student Health and Wellbeing survey, and participating schools are asked to submit a report on their policies and practices. In 2021/22, over 120,000 students (70% of the total population aged 11-16) participated from a total of 202 secondary schools.
Our work has focused on two questions. First, we have explored the extent to which students across Wales report feeling connected to school. We have done this by looking at data on students' perceptions of their relationships with staff and other students, and the extent to which they feel there are opportunities to be involved in school life. Following this, our attention has turned to understanding the relationship between School Connectedness and aspects of the school environment (potential active ingredients). We looked at the relationship between School Connectedness and:
Students' reports of aspects of the school environment. This included questions on whether students had experienced bullying, the extent to which they felt under pressure at school, levels of family support, and support for mental health provided in schools;
Schools' descriptions of policies and strategies to promote student wellbeing; and
School characteristics (size, socioeconomic context, Welsh/English medium)
What have we learnt?
The active ingredients of school connectedness
Using linked student and school-level survey data, we explored associations between our three measures of school connectedness (students' perceptions of their relationships with i) teachers and ii) classmates, and iii) the extent to which they feel there are opportunities to be involved in school life) and aspects of the school social and physical environment, and individual student factors (e.g. demographics, beliefs, and family relationships).
From this analysis several key findings were observed. We found school connectedness was related more with students' experiences and perceptions of their school environment than any specific school policy or practice. School connectedness was lower among students who had been a victim of bullying at school and those who felt pressure around their schoolwork, while it was higher among students who perceived their school as providing good mental health support. Outside of the school setting, our analysis also demonstrated the importance of family relationships and personal beliefs, with school connectedness higher among students with greater levels of family support and communication, and among students with greater self-efficacy (i.e., having belief in their own abilities).
The perspectives of young people
We have worked with two young people's research advisory groups – the ALPHA group based in the DECIPHer Centre, and the Wolfson Centre Youth Advisory Group. At the first meeting, we shared our definition of School Connectedness and asked for their input on which data we should include in our analysis (which aspects of the school social environment they thought were important). In the second meeting we shared our initial findings so that the young people's perspectives could inform our analysis. The third meeting looked at the young people's views on how we could develop a digital tool for schools to help them use research data from SHRN to inform their policies and practices.
Their perspectives have helped us to think in new ways about which aspects of the school environment might shape school connectedness. For example, they highlighted the role of extra-curricular activities in helping young people feel involved at school. And they told us that as well as providing opportunities for involvement, it was important that schools made sure these were communicated effectively. Knowing that there were opportunities was as important as actually taking part.
Working in a multidisciplinary team
Our team brings together experts from DECIPHer and the Wolfson Centre for Young People's Mental Health at Cardiff University. Team members bring different methodological skills, including statistical analysis, qualitative research, and public involvement. Drawing together these different perspectives has helped us to ask important questions about how we define school connectedness, and the mechanisms through which school environments might shape it. We also chose to adopt a co-leadership model for the project, providing the opportunity for two early career researchers to gain experience as project leads.
Our next steps
Our work to date has highlighted the importance of the relationship between how students perceive the school environment, and the extent to which they feel connected to school. This is significant because we know that school connectedness can act as a protective factor against later anxiety and depression. The next stage of our work will focus on how schools can use this data to build school connectedness and thus promote good mental health among their students.
We will develop a digital tool that shares schools' own data (suitably anonymised) from the SHRN survey with them. The aim of the tool is to help schools understand the mental health of their students, to identify actions which can promote mental health, and to promote ongoing evaluation, working in partnership with researchers. There are also other ways in which schools could use the data. For example we want to explore how students might work with suitably anonymised and aggregated data from the SHRN survey. There are exciting opportunities to use the data in this way for Citizen Science projects where young people undertake their own research. It could also be linked to areas of the school curriculum – such as the Welsh Baccalaureate, which has a strong emphasis on students undertaking research projects.
SHRN includes all mainstream secondary schools in Wales, meaning the tool has potential to be used at scale to support schools in using research data to promote the health and wellbeing of their students. SHRN forms part of the international WHO Health Behaviour in School Aged Children Survey (HBSC) with each of the participating countries using common questionnaires. Our work, therefore, has strong potential for transferability across countries.
Promoting good mental health among young people is a pressing public health priority. Building mentally healthy schools is key to this goal being achieved. Our work aims to support schools in using research data from the SHRN survey to identify priorities and actions that will promote good mental health among their students.