This year, DECIPHer has a bumper intake of seven CUROP students (Cardiff University Research Opportunity Placements). CUROP provides opportunities for Cardiff University undergraduate students to gain experience working on current research projects within an academic research centre. The placements last eight weeks and take place within the summer break. Here we meet the arrivals: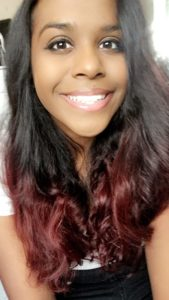 Lopa Banerjee, fourth-year Medicine student (intercalated this year in the Clinical Epidemiology BSc)
'From May to June 2018, I will be completing a CUROP placement with DECIPHer and working with Dr Rachel Brown and Dr Britt Hallingberg on the CHETS3 project, investigating the impacts of new legislation on tobacco and e-cigarettes. More specifically, I will be analysing primary school policies on tobacco and e-cigarettes. From studying public health this year, I've learnt about just how important the social determinants of health are, as they can have a truly significant impact on a person's health status. This made me excited to work with people from the School of Social Sciences and gain different perspectives on public health from, quite literally, a different school of thought. I hope to learn more about e-cigarettes and why so many governments and health institutions have such polarised views on this relatively new phenomenon, as well as how policies at a national level can trickle down to institutions such as schools, and the impacts this may have.'
---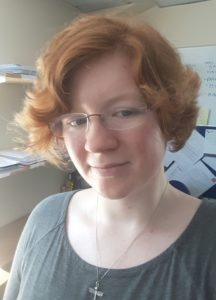 Rowan Davies, second-year Sociology and Social Policy student
'I'm going to be analysing schools' policy documents about tobacco smoking and e-cigarettes, but to start with I'm doing some background reading to put the project in context, selecting a sample, modifying a consent form for participating schools, and planning my content analysis ready for later in the project. I'm interested in health and the sociological study of health behaviours, health promotion, health care, and issues around policies that protect health.
I know I'm very lucky to be able to do this placement at DECIPHer, especially because of the chance to get more hands-on experience of how research works but also because the research centre deals specifically with public health interventions and I hope it will inspire my interest in this area to develop further. I have already really enjoyed having some of the academics from DECIPHer as occasional lecturers, which is why I think being around the researchers and exposed to more about the research will add to this. I think I will enjoy the experience, meet new people, and develop my understanding of public health research and social research more generally. I also think (although I've only just started) that this experience will really help me in my career by gaining perspective, helping me find the right direction for me, and building genuinely useful skills in all kinds of ways. When I go back to SOCSI for lectures I think this experience will do nothing but good for my motivation, and I suspect it will boost my confidence for my dissertation and any postgrad studies I might undertake.'
---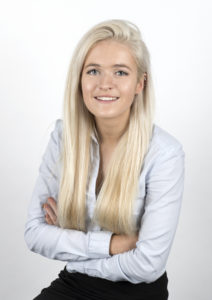 Chloe Ryce, second-year Psychology student
'For the next eight weeks I will be assisting the research project NERS (National Exercise Referral Scheme). I was drawn to the project as I am very passionate about the positive effects of exercise and I believe that its benefits definitely have their place in public health interventions.
I am already feeling actively involved with the project as my supervisors Jemma and Kelly have provided me with a structured plan of how I will be filling my time here. Throughout my time as a CUROP student I will be conducting qualitative analysis for the NERS project, finishing with a poster presentation which will collate my findings and experiences during the placement. I hope to develop my knowledge of qualitative analysis and learn more about the data collection side of research through accompanying researchers on field work. I am looking forward to understanding more about the many processes of a qualitative research project.'
---
Lauren Caddick, second-year Social Sciences student
'From the 4th of June until the 27th of July, I will be working alongside Dr. Linda McConnon and Dr. Honor Young on a randomised cluster control trial, called The JACK Trial. The trial involves a newly developed relationship and sexuality education recourse in the form of an interactive video drama (IVD), followed by classroom activities. The resources focus on both male and female students, but the IVD focuses primarily on the male perspective and experiences of unintended pregnancy, in order to promote the equal responsibility of both males and females in relationships and effectively reduce unintended pregnancies.
I have been actively involved in the project by attending dial-ins with the partner universities involved in the trial, visiting schools and collecting background data in preparation for the trial to begin. As well as this, I will be carrying out my own literature review and developing my research ideas for my third-year dissertation. Through this placement I have been given more opportunities to get involved with fieldwork and additional training in research software such as NVivo. The support from my supervisors in helping to develop my research understanding has been second to none and I am thoroughly enjoying being part of the research team. What I am most looking forward to gaining from this experience is getting an insight into real-world research, developing my own research skills and being able to say I have been a part of a project that will not only benefit the lives of young people but also our public health system.'


---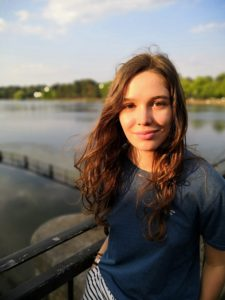 Marianne Davies, first-year Social Analytics student
'Over the summer, I will be working on the SHARES (Self-HARm provision in Emergency Services) research project at DECIPHer, with Dr. Rhiannon Evans and Dr. Sarah MacDonald. The study explores the experiences of children and young people who present to emergency departments for self-harm, suicidal ideation and suicide attempts. It also considers the perspectives of health and affiliated professionals. Specifically I will be working on the systematic review, which synthesises qualitative research on individuals' and carers' experience of short-term provision for the management and prevention of recurrent self-harm.
I believe this project is important because it explores the ever-relevant topic of mental health, and the way it is treated in contemporary society. It is necessary to explore the perspectives and experiences of those who receive treatment for self-harm and suicide-related behaviours, in order to contribute to the improvement of the care system.
I am looking forward to exploring my interest in mental health, as well as gaining experience in the methods used to conduct the research project. The knowledge I am gaining from my CUROP placement will hopefully help with my decision to undertake a dissertation in my final year, as well as provide valuable skills and experience which can be included in my CV and relayed to potential future employers. The nature of the project also highlights the relevance of the social sciences in the modern world, which I feel adds another dimension to my degree.'
---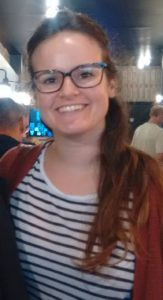 Danielle Couturiaux, second-year Politics and Sociology student
'During the next eight weeks I will be working alongside Dr. Rhiannon Evans, Dr. Jill Grey and Amy Edwards on the Wellbeing in Secondary Education (WISE) project. This is a three-year cluster randomised controlled trial of an intervention aimed at improving the mental health and wellbeing of teachers, in addition to the mental health and wellbeing of students.
Data for this project has been collected at three time points from 13 secondary schools in South West England and 12 secondary schools in South East Wales; Year 8 students and teachers in 2015/16, teachers only in 2016/17 and, finally, teachers and Year 10 students in 2017/18 (ongoing).
I am currently taking part in the fieldwork needed to collect the data from the remaining schools in Wales. After all the schools have been surveyed I will then proceed to enter all the questionnaire answers into the study database ready to be analysed by the study statisticians.
Being able to participate in the WISE project will prove to be an invaluable experience, as prior to CUROP I had no practical experience of collecting primary data. This summer placement will allow me to develop the indispensable skills I need to carry out my undergraduate dissertation, as well as help me to pursue a career in research.'
---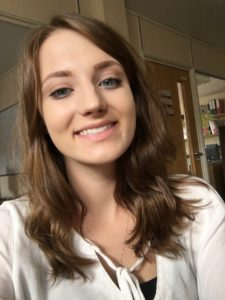 Aleksandra Goudie, third-year joint honours Law and Sociology student
'From July to September, I will be the seventh and final CUROP student to be completing my placement at DECIPHer. This summer I will be working with Peter Gee and Dr GJ Melendez-Torres in trialling a new national student advisory group within the School Health Research Network (SHRN).
As a joint honours Law and Sociology student, the CUROP programme gave me the perfect opportunity to gain valuable research experience in the Social Science side of my degree. Throughout my academic life, I have always had a keen interest in helping to represent a collective student voice. Not only does the national student advisory group aim to improve the health and wellbeing of young people, but also strives to further reflect the needs and priorities of young people. For me, I was drawn to this project especially due to its socially significant aims and objectives to improve our public health system.
During my placement, I will be involved in various tasks to identify public health research priorities and help determine sustainable structures for ongoing research engagement with young people across Wales. Furthermore, I will be identifying appropriate methods and data collection tools for classifying public health research priorities from SHRN students.
I am especially looking forward to being involved in the practical aspects of research within an academic centre, and to see the different branches of a project come together. Whilst I am still a relatively new member here at DECIPHer, I have been made to feel very welcome and already part of the team.'
At the end of their placements, the students will report back about their time at DECIPHer. Watch this space!