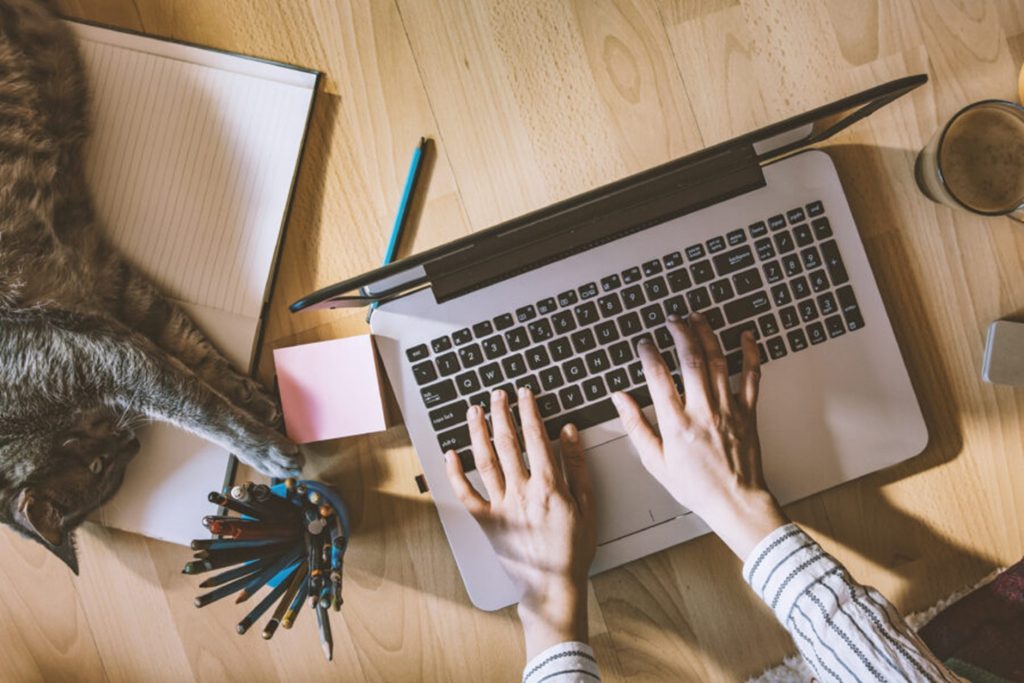 Molly Burdon, a second-year Psychology student at Cardiff University, looks back on her seven-month placement at DECIPHer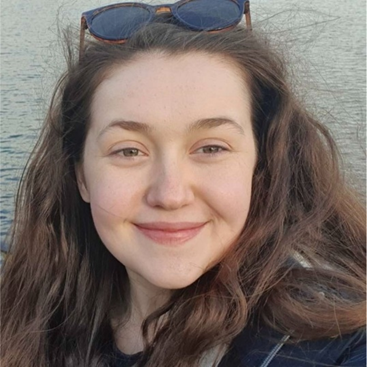 I was delighted to be offered the opportunity to complete a virtual work taster at DECIPHer. As a dyslexic, with an interest in social and developmental psychology, I wanted to gain some work experience in academia prior to my placement year. I found this through Go Wales , a scheme aimed at providing work experience to Higher Education students who face barriers in securing employment.

I have been working on two public health research projects with Jordan Van Godwin. The School Health Research Network is a policy-practice-research partnership between Cardiff University, Welsh Government, and Public Health Wales which supports the mental health and wellbeing of school students in Wales. The other project I have worked on focuses on drafting framework guidance for Welsh Government that embeds a whole-school approach to mental health and wellbeing.
Throughout the past seven months of working on these projects, I have been involved in a wide array of research tasks. I attended staff meetings, quality-checked interview transcripts to ensure that these were accurate and anonymised, and contributed to the qualitative data analysis of documents through extracting and coding information using NVivo, a specialised analysis software. I particularly enjoyed editing interview topic guides for stakeholders, parents, and pupils, as I could provide external insight into the clarity of the questions and suggest alterations to improve the accessibility of the language and terminology being used. I also had the opportunity to shadow semi-structured interviews as well as focus groups held over Zoom. These were very interesting and engaging sessions that provided invaluable first-hand experience of how qualitative research methods are conducted, their challenges, and how to flexibly adapt the structure of the topic guide in response to the participants' answers to improve the flow of the interview.

My favourite task was being empowered to explore different virtual data collection methods that would be more engaging and accessible for younger audiences.
During my placement, I attended multiple forums on a variety of topics, including 'The Good Childhood Research Program' and 'Psychopower: a qualitative study of digital counselling and remote working', which expanded my knowledge of both existing research investigating children's wellbeing, as well as qualitative research in other domains, like psychiatry. Furthermore, I was put in contact with other DECIPHer staff members to hear about their distinct experiences and journeys within academia as I am interested in the possibility of pursuing a career in psychological research. From meetings with Joan Roberts, the SHRN director, and Lianna Angel, a quantitative research associate, I gained extremely useful advice on the different routes you can take to get into academia and possible quantitative research opportunities for the future.

However, my favourite task from this work taster was being empowered to explore different virtual data collection methods that would be more engaging and accessible for younger audiences. Using a platform called MIRO, I created an example online whiteboard activity that could be used as an alternative activity during the Whole School Mental Health Approach focus groups and presented my findings to the project team. This was a wonderful opportunity to showcase my creativity and build my confidence in pitching unique ideas to a team of researchers – all of whom were very supportive and provided great feedback!

The guidance I have received has been essential to securing a research opportunity abroad for my university placement next year.'

Since my arrival at DECIPHer, I have developed invaluable transferable skills that will improve my employability post-graduation. This qualitative research experience has enabled me to enhance my critical thinking, through adapting topic guides and conducting document analysis, as well as my problem-solving skills by creating alternative data collection methods. My confidence has improved exponentially by participating in team meetings, offering ideas during discussions, and through learning how to use new software. The guidance I have received from Jordan in developing my employability skills has also helped me boost my CV, and has been essential to securing a research opportunity abroad for my university placement next year!

Overall, it has been an incredible opportunity to work alongside experienced academics, who have warmly welcomed me from the beginning and made me feel like a valued member of the team. I could not recommend undertaking work experience at DECIPHer more highly! I would like to thank the whole DECIPHer team for such an exceptional and rewarding placement opportunity, as well as Amy Edwards and Rachel Brown for their guidance in the Whole School Approach project. In particular, I would like to thank Jordan for being an outstanding, patient, and supportive mentor, who has taken the time to support my learning and share his expertise over the past seven months. I have really enjoyed the placement – especially the regular appearance of Flo (Jordan's cat) in team meetings – and look forward to pursuing a career in research!

More information about the GO Wales programme can be found here.