Research Assistant Safia Ouerghi feeds back on 'Development, Evaluation, Adaptation and Implementation', which took place in June 2022.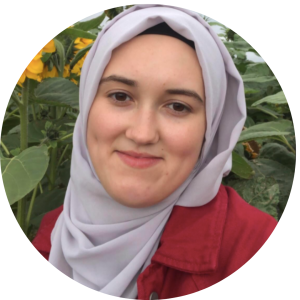 After joining DECIPHer in September 2021, I was very keen to have the chance of attending one of the short courses that the research centre offers. 'Development, Evaluation, Adaptation and Implementation', part of the 'Methodological Innovation in Public Health Intervention Science' short course series, took place on the 8th, 9th, 15th, and 16th of June. The course content was packed with various interesting topics, a few being:
Co-producing interventions and evaluations
Intervention theory
Logic models
Feasibility and pilot studies
Process evaluation
Each day of the course was filled with an interactive breakout activity about course content in which we were given the chance to apply what we were taught to example scenarios. This was very insightful because when comparing how we as a group created a logic model or regression criteria to the official publications, we were able to see how improvements in our decision making can be made (and how much we already know!). With each topic we were also provided examples of how methods and ideas in the course were applied to public health issues, one being the use of a logic model for the aim in reducing e-cigarette use. This was helpful as the real-life examples demonstrated how relevant the course content is and how the techniques help in improving child and adolescence health and wellbeing.
If I had to pick a favourite day, first day of the course was particularly interesting to me because having encountered a few of the topics during my undergrad degree, it was beneficial to get a new perspective on content such as socio-ecological thinking, complex interventions, and co-production. For example, despite having prior knowledge about the 2000 MRC framework for developing and evaluating complex interventions, I rarely considered its downfalls in regards of how outdated and constricted it is. Therefore, when we were taught about the newer 2021 framework, it heightened the important bi-directional relationship between researchers and participants and the need to consider economic and contextual factors in intervention development and evaluation. This encouragement to think analytically was encouraged throughout the four days and is probably my biggest takeaway from the course.
There was a total of ten tutors in this short course, who each covered various aspects of the module. This was very helpful because each tutor had their own approach and knowledge to share. Overall, the planning and structure of the sessions by the course leads resulted in me feeling like I'd learned a lot of information without feeling overwhelmed and I am grateful for this opportunity.
'Development, Evaluation, Adaptation and Implementation' runs annually in June. More information on DECIPHer's short courses can be found here and you can sign up to our mailing list to be notified here.