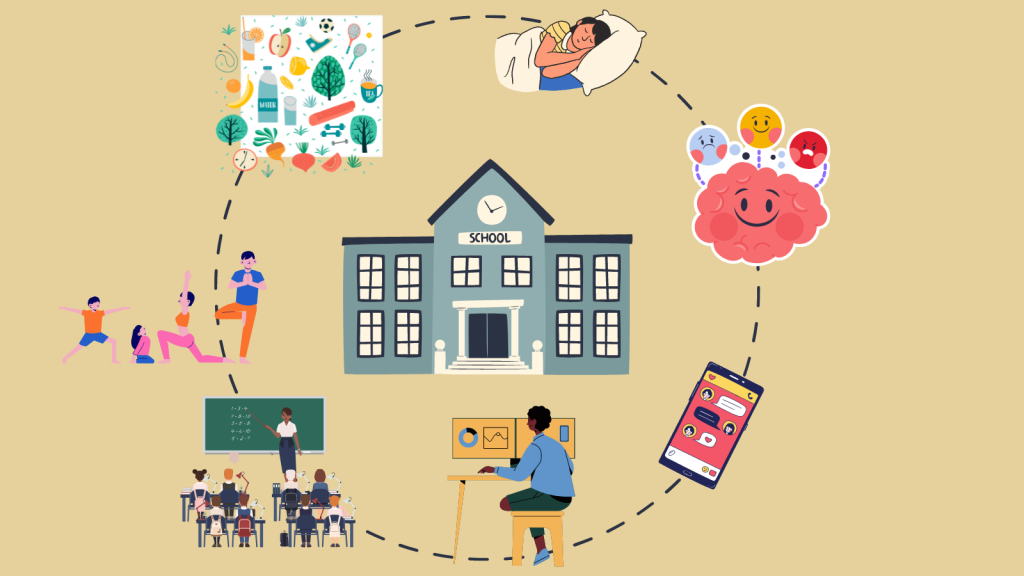 June 2023 saw the launch of ADEPT-HSC, a course aiming to enhance the knowledge and skillset of Healthy Schools Coordinators supporting schools in their use of health and wellbeing data and evidence.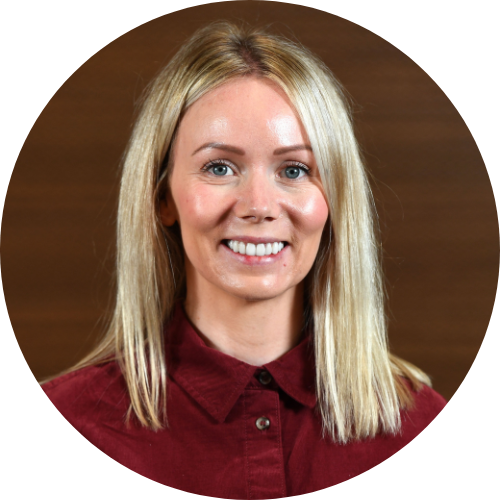 The Welsh Curriculum has experienced major reform with a substantially increased emphasis on health and wellbeing. Dr Sara Long is leading a four-year research fellowship exploring the impact of this reform in Wales. Alongside this, there is increasing prioritisation of emotional and mental wellbeing through drivers such as the Whole School Approach to Emotional and Mental Wellbeing, and of health more broadly in policy initiatives such as Wellbeing of Future Generations and Health in All Policies.
As part of this fellowship, Dr Long interviewed policymakers and strategic role holders in designing and implementing the health and wellbeing aspects of the curriculum to explore aims and aspirations of Curriculum for Wales. The academic paper on this can be read here. In a news article in May 2023, Dr Long noted: 'With such radical changes to how young people learn, giving those in the education profession the knowledge, skills and tools to implement the curriculum is going to be vital.'
A feedback-driven initiative
Following these interviews, a series of events took place, including consultation events with Healthy Schools Coordinators (HSCs). They were asked, amongst other things, what support they needed, in order to support schools' effective use of health and wellbeing data and evidence to both design and develop their curriculum and embed whole school approaches to health and wellbeing.
The feedback from the HSCs, in addition to the earlier interviews and broader Wales-wide discussions about school health and wellbeing, underpinned the development of a new course, ADEPT-HSC (Advancing knowledge in the use of health and wellbeing data and evidence: A package of training for Healthy Schools Coordinators). The course, designed in collaboration by Dr Long and colleagues from DECIPHer and Public Health Wales, also helped meet aspirations within the current improvement programme for the Welsh Network of Healthy Schools Scheme, which looks to optimise programme impact within the current policy and practice context; emerging evidence for Curriculum for Wales; implementation of a Whole School Approach to Emotional and Mental Wellbeing and School Health Research Network developments.
The tools for the job
ADEPT-HSC has three main objectives:
Further understanding of, and optimise the use of, School Health Research Network (SHRN) data, and to raise awareness of other sources of data.
Enhance the data, evidence and evaluation skills toolkit used to support the embedding of whole school approaches within school settings.
Provide the opportunity to apply the above tools to school-based practice examples.
Dr Long explains: 'Health and wellbeing is one of the six Areas of Learning and Experience (AoLE) in the new Curriculum for Wales. The influences of learners' health and wellbeing vary according to location and age group and schools are expected to take this into consideration when designing their own curriculum. However they don't necessarily have the expertise or tools to source and utilise the data available to them, as it has not been a part of their training so far. ADEPT-HSC will address this gap.'
Alexa Gainsbury, Consultant Lead at Public Health Wales, said: 'As we strengthen both our focus on health and wellbeing within education and the data and evidence infrastructure to support it in Wales, it is vital we equip schools and those supporting them with the tools to maximise its impact. Health Promoting Schools Coordinators have developed strong and supportive relationships with schools and are a key source of support, both in embedding a whole school approach to health and well-being and delivery of the health and well-being AoLE. Building their capacity in this area is a key component of a strengthened WNHSS programme.'
A strong start
ADEPT-HSC launched 27th June 2023 in Cardiff, and ran several sessions across Wales until 11th July. Each course ran for two days and two models of delivery were trialled: The South Wales course took place in-person and consisted of two full course days spaced roughly one to two weeks apart. In North Wales, the course was delivered over two consecutive days and was a blend of in-person and online (pre-recorded) delivery.
Course feedback was positive:
'Really helpful and insightful. So much to take back to schools. We already have a very healthy relationship with SHRN report and cluster work but this was really thought provoking.'
'Presentations were clear and informative. Enjoyed the session on interpreting data to inform school-level action.'
'Interpreting data, perspectives for understanding challenges – the activities helped to bring the ideas to life.'
'Very helpful on how to identify problems by considering the validity of data. So reassuring hearing how to begin to map causes of a problem and how interventions need to be carefully considered taking data and context into account.'
Dr Long reflected on ADEPT-HSC:
'Developing and delivering the course was a very rewarding experience. We really aimed to respond to significant and demand in the education system. We provided plenty of opportunity for interaction and discussion, and this really was a two way learning curve where we had the opportunity to hear from colleagues at the coalface about priorities, opportunities and challenges.
The fact that we had such positive feedback is a testament to the importance of professional learning and development in health and wellbeing in the context of a system that has faced multiple changes and challenges over the last decade, not least of all COVID-19.
We are turning our attention to a forward look, and this about our offer for schools and supporting infrastructures in the education system to support understanding of health and wellbeing data and evidence, which ultimately informs best choices around health and wellbeing in school settings. Watch this space!'