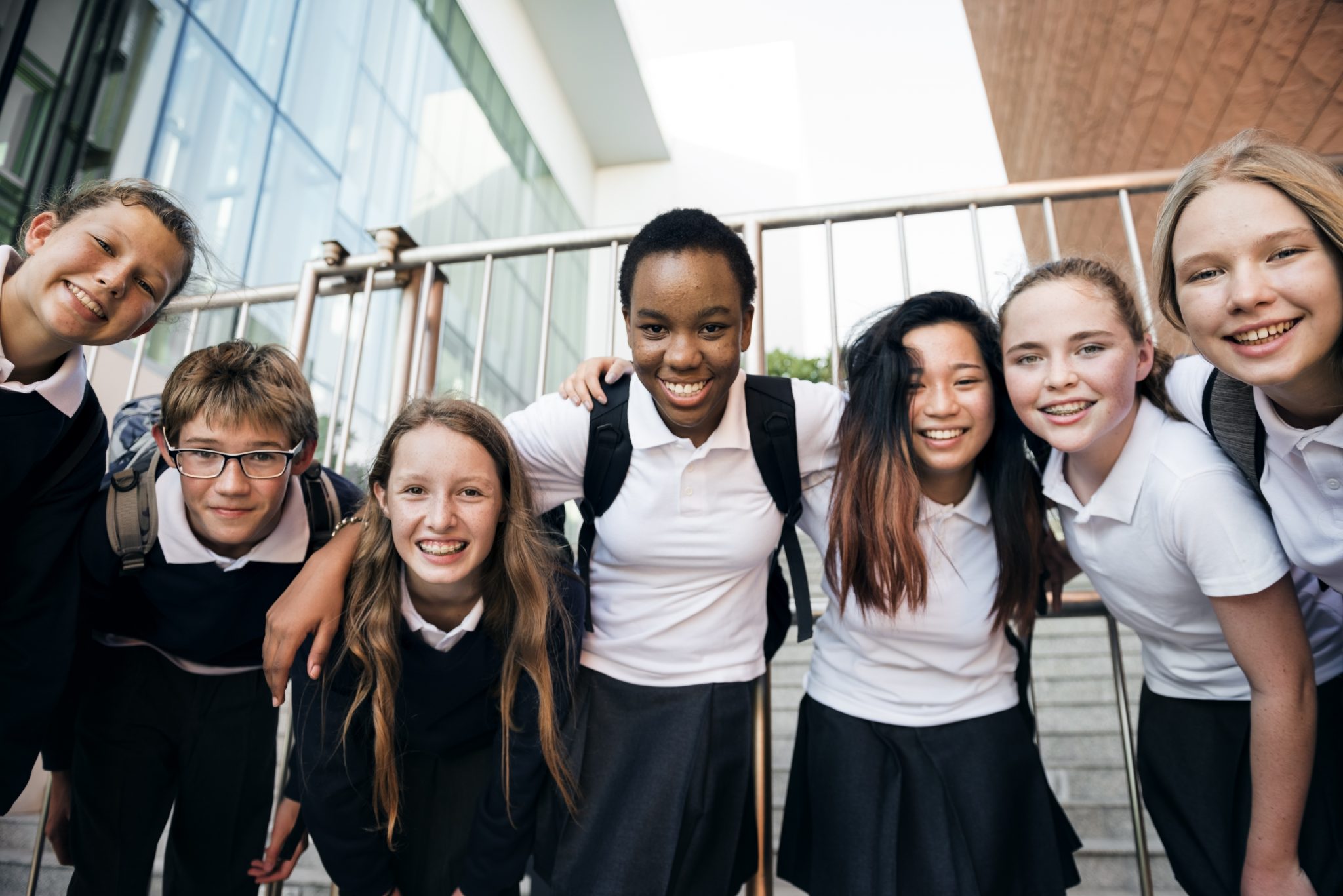 The School Health Research Network (SHRN) was the first national network of its kind in the world. It brings together schools in Wales with academic researchers, policy-makers and practitioners from health, education and social care to promote an evidence informed approach to improving young people's health and wellbeing in the school setting.
SHRN is a partnership between Welsh Government (Health and Education), Public Health Wales (PHW), Cancer Research UK and WISERD (Wales Institute of Social and Economic Research and Data). It is led by the Centre for Development, Evaluation, Complexity and Implementation in Public Health Improvement (DECIPHer) at Cardiff University. This partnership facilitates strategic alignment of policy, research and practice agendas.
Secondary schools in the network complete a bilingual, electronic Student Health and Wellbeing Survey every two years. The survey is based on the World Health Organization's collaborative Health Behaviour of School-aged Children (HBSC) Survey to allow integration of the two surveys every four years. Student data collection routinely includes around 70% of 11-16 year olds attending mainstream secondary schools in Wales. It is accompanied by a School Environment Questionnaire, which allows relationships between school policies and practices and student health outcomes to be investigated. Suitable approaches and measures are being piloted in primary schools.
The Network ensures that the research is of relevance to stakeholders so that subsequent research evidence has a higher likelihood of influencing policy and practice for population health impacts. SHRN adopted studies have a value of over £28 million.
---
Access SHRN data
The latest School Health Research Network reports can be found on the SHRN website.
The latest data is here:
The Public Health Knowledge, Research and Evaluation Directorate within Public Health Wales alongside DECIPHer have developed an online interactive health intelligence product to visualise SHRN data at a local authority level. This dashboard aims to allow easier access to, and understanding of the available SHRN data at a local authority level and above.
Find a link to the dashboard and further information below:
You can also find an animation outlining some of the findings below:
---
Which schools are currently involved?
All mainstream, state maintained secondary schools, with some independent schools, are members.
---
What are the benefits for schools of joining?
Schools are provided with tailored Student Health and Wellbeing Reports, benchmarked against national data. These are used by school planning groups (senior management teams, parents, student voice) for health action planning and monitoring and evaluation of the health and wellbeing curriculum and whole school approaches.
Activities and resources provided for schools focus on sharing practice in using this data and the research evidence that emerges from it:
-National school events are offered every summer to facilitate shared learning on data use.
-Student engagement events encourage student voice input at a school and Network level, with DECIPHer's young people's group ALPHA supporting their development.
–Webinars are broadcast to allow findings from SHRN research to be shared and discussed with schools and those who support schools across Wales.
–Research briefs distil the findings of SHRN research outputs into easily digested short reports, which are circulated to schools and policy and practice partners for knowledge translation and continuous school health system improvement.
-A termly newsletter is circulated to all member schools and key stakeholders to encapsulate this learning and to alert schools to opportunities to be involved in Network research projects.
---
Publications
A number of research publications have been produced based on the information from SHRN reports. You can find a full list of our publications here.
---
Research Studies
In order to help promote collaboration, SHRN has adopted various studies within and outside of the DECIPHer Centre. The benefits of having a study adopted include:
-Support from SHRN researchers and schools in developing studies;
-Support with incorporating public involvement and knowledge exchange into your research;
-Access to a network of research ready schools with a pre existing data infrastructure (baseline, school context and follow up data);
-Support with school recruitment;
-Opportunities to collaborate and share knowledge with our network of policy, practice and academic partners to promote impact;
-Use of Network logo and branding on project outputs and publicity materials.
-The Network ensures that the research is of relevance to stakeholders so that subsequent research evidence has a higher likelihood of influencing policy and practice for population health impacts. SHRN adopted studies have a value of over £25 million.
A full list of our adopted studies can be found here.
---
Impact
Click here to find out what SHRN means to our members and partners.
---
Awards
SHRN won the Innovation and Impact in Healthcare Award at the Cardiff University Innovation and Impact Awards 2018 in September.
You can find more information about the award here.
We were also up for the People's Choice Award, and we had some fantastic comments from those who voted for us:
"The work SHRN is doing is hugely innovative ….. It's making a difference to the young people of Wales. Allowing schools to have data on the health behaviours of their students is incredibly exciting and important, allowing schools to make changes to policy and practice and also to recognise what they're doing WELL. This network will have a lasting impact on the children and young people of Wales."
"It is an extremely ambitious and successful project that is the largest of its kind in the world. It has led to over 30 more different research projects which are improving policy and ultimately improving the health and livelihood of the people of Wales."
"Investing in monitoring and improving the health of the youngest in our society is an investment in the future. If we can make our future generations healthier and more robust – through good insight-driven health and wellbeing interventions today – then we are also investing in a more sustainable NHS for all our tomorrows."
"This project is innovative and cutting edge ….. Working with and across schools to gather health-related data, and linking this to policy- and decision-makers to help inform the way they think about young people's health and opportunities, they are supplying evidence which has never been gathered on such a wide scale before. SHRN are working closely with schools to support young people to be able to use and interrogate this data at school-level, and make improvements at their schools. This is a really impactful project at many levels, and really one of a kind in its ambition and scope."
"Quite simply they are awesome! I have been involved with the SHRN team since 2015 as a teacher in a North Wales school. Their survey, analysis and opportunity to collaborate at their regional conference and discuss projects to benefit young people's health and wellbeing has been so worthwhile… Always there to discuss issues or answer questions, they really do deserve this award. They have truly benefitted the future of our country in so many ways!"
---
Partners
DECIPHer researchers based at Cardiff University are working with schools to develop the School Health Research Network and ensure it meets their needs. ALPHA, a young people's advisory group based at DECIPHer, provides additional advice and support.
Welsh Government has made available data from the 2013/14 Health Behaviour in School-aged Children survey in Wales. This data was used to provide network schools with an individualised, school-level report of their students' health behaviours in 2014.
Public Health Wales has an oversight role in the School Health Research Network and ensure that the network develops in a manner consistent with national public health priorities and programmes, such as the Welsh Network of Healthy School Schemes.
Cancer Research UK offers resources to schools in the network to support health education and science teaching in the curriculum and health promotion in the wider school environment.
WISERD provides a strategic link to a leading education research centre in Wales.
---
Contact Us
If you would like to contact us, please email SHRN@cardiff.ac.uk