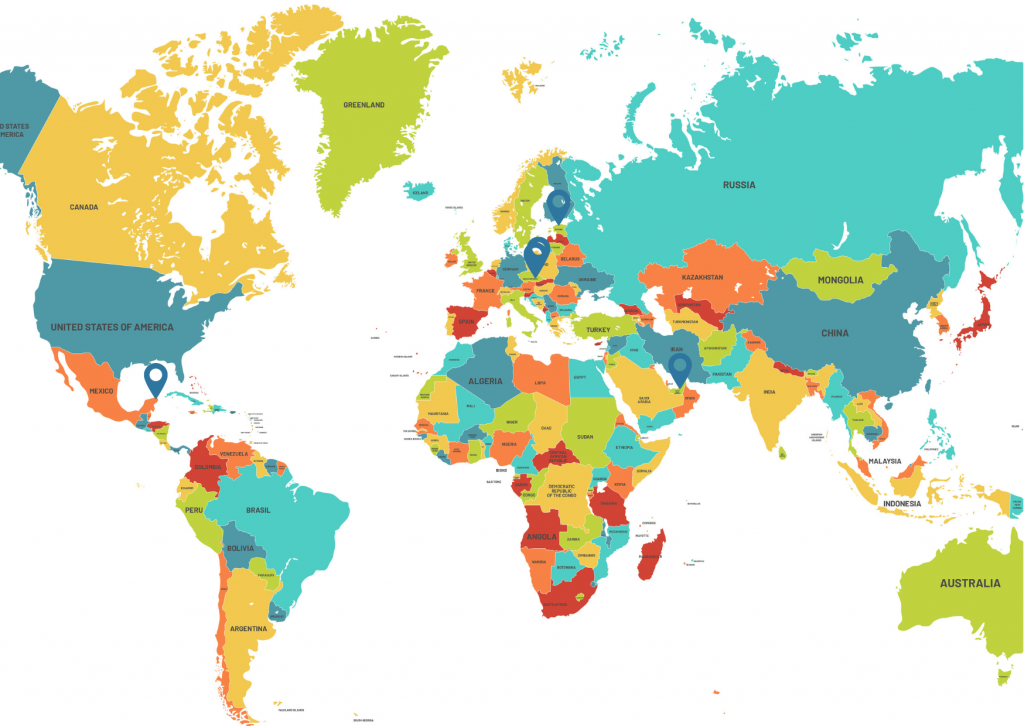 September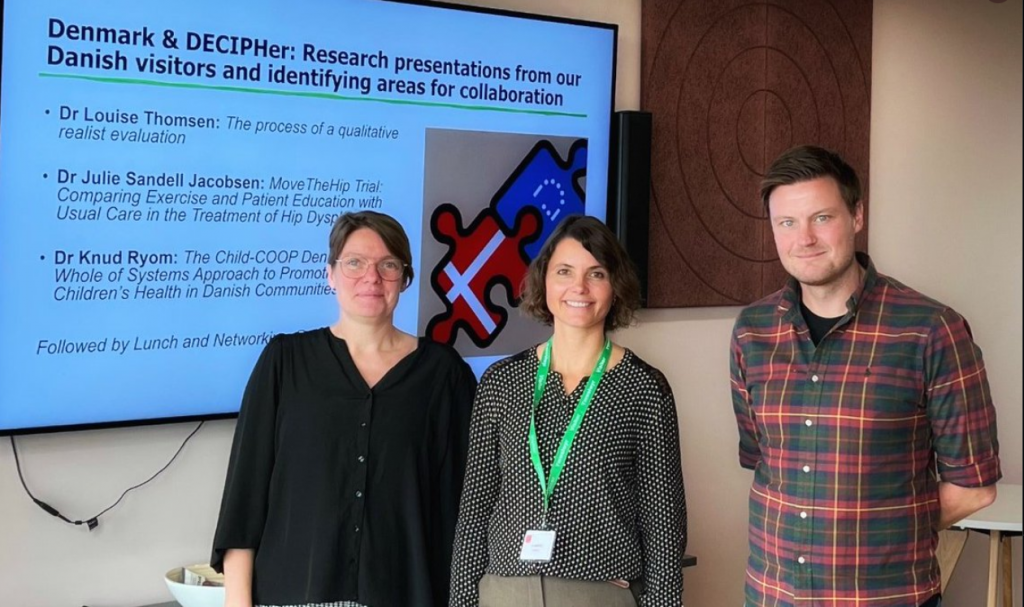 DECIPHer welcomed three Danish academics – Dr Knud Ryom and Dr Julie Sandell Jacobsen from Aaarhus University and Dr Louise Lund Thompsen from Aalborg University. Their visit ended with a research seminar in SPARK|SBARC about their areas of work and opportunities for collaboration.
Dr Ryomn presented on The Child-COOP Denmark: A Whole of Systems Approach to Promoting Children's Health in Danish Communities.
Dr Sandell Jacobsen presented MoveTheHip Trial: Comparing Exercise and Patient Education with Usual Care in the Treatment of Hip Dysplasia.
Dr Thomsen presentedThe Process of a Qualitative Realist Evaluation.
Dr Yulia Shenderovich attended the The SVRI (Sexual Violence Research Initiative) annual conference in Cancun. Led by Mackenzie Martin, she presented Implementer Quality of Delivery and Experiences at Scale in Tanzania.
Dr Yulia Shenderovich presented Supporting Families in Challenged Settings as part of the European Society for Prevention Research conference in Tallinn, Estonia. Dr Hayley Reed also attended and presented Co-production as an emerging methodology for developing school-based health and wellbeing interventions with secondary school stakeholders. 
October
Dr Kelly Morgan attended the ISPAH (International Society for Physical Activity and Health) conference in Abu Dhabi. She presented Wales' National Exercise Referral Scheme: Patient Referral, Uptake and adherence levels over ten years.